gambling online-Maisie Williams Wanted Arya To Kill Cersei, Even If It Meant Her Character's Death
author:
Manila

 Source:

Manila

 browse: 【Big 中 Small】 post time:

2022-09-26 05:04:55

number of comments:

Maisie Williams really wanted her "Game of Thrones" character, Arya Stark, to kill Cersei Lannister in the series finale, even if it meant Arya would die.

"I just wanted to be on set with Lena [Headey] again, she's good fun," said Williams in an interview with Entertainment Weekly. "And I wanted Arya to kill Cersei even if it means [Arya] dies too. Even up to the point when Cersei's with Jaime I thought [while reading the script], 'He's going to whip off his face [and reveal its Arya]' and they're both going to die. I thought that's what Arya's drive has been."

Warning: spoilers ahead!

Last Sunday, fans of the epic HBO series saw it come to a close with an ending that wasn't exactly widely loved. Williams' character ended up getting on a boat to explore what was beyond Westeros and never got the chance to kill her nemesis, Cersei, despite that being her goal for several seasons.

Advertisement

Cersei, played by Headey, was ultimately killed by crumbling rock alongside her brother and love, Jaime Lannister, in King's Landing during Daenerys Targaryen's terrifying attack.

After seeing how her character's arc turned out in the end, Williams told Entertainment Weekly that it wasn't "a Game of Thronesending for Arya, it's a happy ending."

"It gave me a place to take Arya that I never thought I'd go with her again," she said.

Williams has been vocal about her journey with her character over the years, saying in an interview on the Happy Place podcast that depicting Arya impacted her sense of self-worth.

Advertisement

"I went through a huge period of my life where I'd tell myself every day I hated myself," she said, before adding that reading the comments people would make about her on social media had a really negative effect.

"It's just a constant feed in your back pocket of what people think of you," she said. "And I think we'd all like to say that we would turn a blind eye and wouldn't care, but it's impossible to do."

The actress also said in the podcast interview that she was looking forward to the series ending so she could be a little less visible.

"Honestly, I want a normal life," she said. "I don't want any of this crazy, crazy world because it's not worth it."
Related...
Meghan Markle Says She's 'Still Healing' In One Of Her Most Candid Interviews Yet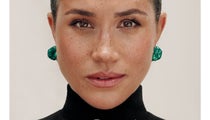 Lawrence O'Donnell Says Lindsey Graham's Riot Threat Puts Him In This Bad Place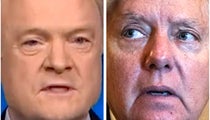 Not Watching Serena Williams? You're Missing The Most Thrilling Show On Television.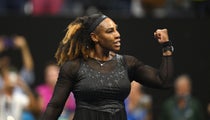 Go To Homepage

Jenna Amatulli
Reporter, HuffPost
More:Arts and EntertainmentGame of Thronesmaisie williamsarya starkCersei Lannister
Popular in the Community
Trending

Serena Williams Loses To Ajla Tomljanovic In U.S. Open In What Is Expected To Be Last Match Of Career

Kevin McCarthy Referred To The 'Electric Cord Of Liberty,' And People Are Confused

Bill Barr Calls B.S. On Trump's 'Red Herring' Classified Document Excuses

Daily Caller Trolls Biden With 'Star Wars' Meme That Backfires Badly

CNN Correspondent Uses Last Day At Network To Send Clear Message On Trump
Newsletter Sign Up
Entertainment
Don't miss a beat. Your culture and entertainment cheat-sheet.Successfully Subscribed!Realness delivered to your inbox